Le Panorama de la Bataille (Waterloo Belgique )
English Version

Quel français ne connaît pas ses vers de Victor Hugo ! Quel amoureux de Napoléon n'a pas vibré en lisant cela !
J'en fais partie et je suis fier de l'oeuvre de Napoléon qui a remis la France sur les rails et l'a doté d'une administration et de lois qui pour beaucoup nous régissent encore.
Fier de l'homme qu'il a été.Certes il a été un général un militaire .Mais à l'époque on ne jugeait pas les hommes avec nos yeux et notre sensibilité d'homme moderne conscient de la valeur de l'Etre humain.
Fier de voir que malgré cette défaite, il est entré dans la légende .Il reste un des personnages de l'histoire du Monde qui a généré et qui continuera à générer le plus d'écrits.
Mais revenons à Waterloo et à son panorama.
Which french does not know his verses from Victor Hugo! What love with Napoleon has not rattled by reading this!
I belong and I am proud of the work of Napoleon who gave France on the rails and issued it with a government and laws that govern us for many more.
Pround for this man Yes Indeed he was a military . But at the time we did not consider men with our eyes and our sensitivity to modern man recognizes the value of the human being .
Proud to see that despite his defeat, he entered in the Legend. It remains one of the characters in the history of the World has generated and will continue to generate the greatest writings
Il y a maintenant un peu plus de trois mois que j'ai fait la connaissance via Internet d'une personne fort sympathique. Ayant reçu un soir un message d'encouragement sur le site je lui ai répondu en croyant faire à un petit jeune amoureux d'Histoire.
Quelle ne fut pas ma surprise d'avoir fait la connaissance d'un véritable Moustachu plus âgé que moi mais à l'esprit fort jeune.
Jean-Marie tel est son nom a fait une entrée dans mon monde et régulièrement il me fournit des photos et des documents de sites et des engins qui se trouvent dans le plat pays qui est le sien.
Il a beaucoup de pôles d'intérêt archéologie histoire militaire et maquette .Aussi il m'a proposé une collaboration qui est très fructueuse.
En premier lieu il m'a demandé ce que je voulais ?!
Vaste question et quelle réponse lui donner ?
Un éclair (de génie) passa dans mon esprit. Waterloo. Lui étant en Belgique et moi en France étant amoureux de Napoléon je lui ai demandé un reportage sur Waterloo.
Et bien Jean-Marie est retourné plusieurs fois sur le site pour faire des photos.Il cherche il fouille et contrairement à Grouchy il a couru du bruit du canon.
La preuve: Cette série de photos sur le panorama. Une fois est m'a écrit ; Tu sais le panorama n'a jamais été publié sur Internet alors pourquoi ne pas le faire ?
Aussitôt dit aussitôt fait, le reportage est arrivé !
Mais sur le reportage il manquait deux où trois photos et bien Jean-Marie y est retourné
C'est dont le fruit de ses recherches et pérégrinations que je vous livre ici et je tiens à le rendre hommage par ces quelques lignes.
But now back to Waterloo and his panorama.
There are now a little over three months since I met through the Internet a very nice person. Having received one evening a message of encouragement on the site I said to be believing a little young lovers History.
What was not to my surprise met a real "Moustachu" in french wearing a moustache an expert older than me but very young in mind.
Jean-Marie is her name made an entry in my world and he regularly gives me photos and documents sites and vehicless, which are found in the flat country that is hers (' In french Flat Country his Belgium )
It has many areas of interest military history archaeology and model. Therefore he proposed a collaboration that was very successful.
First he asked me what I want?
Vast matter and how answer ?
A flash (I am a genius) spent in my mind. Waterloo. Him was in Belgium ame in France
Napoleon s Lover I asked him a report on Waterloo.
And Jean-Marie returned several times on the site to make lost of pics He search and unlike Grouchy he ran at the noise of the gun.
Proof: This series of photographs on the panorama. Once I was writing;
You know the panorama has never been published on the Internet so why not do it?
No sooner said than done, the story is here!
But the report was not complete missing two ore three pics and Jean-Marie returned on the battlefield
It's that the results of its research and wanderings that I put in internet here and I would like to pay tribute by these few lines.
Le panorama de Waterloo. Waterloo Panorama
Lorsque vous arrivez sur le champ de bataille ce qui frappe de loin c'est cette fameuse pyramide de terre.Un tertre sur lequel trône un lion .En approchant de la pyramide nous trouvons tout à côté une rotonde dans le plus pur style XIXe siècle, assez laide il faut le dire, peinte en blanc qui est devenu gris blanc.
When you arrive on the battlefield what strikes by far is the famous pyramid .A mound with a lion . Approaching the pyramid we found very near a rotunda in the 19th style , quite ugly it must be said, painted white, which became gray-white
| | |
| --- | --- |
| | |
Tout autour se trouvait à l'époque des baraques de marchands de frites et de souvenirs qui ont disparu progressivement.En effet l'Entente Intercommunale envisage de se réapproprier les lieux pour les aménager afin que le visiteur ait une vision correcte du champ de bataille .
A gauche de la rotonde se trouve la ferme de la Haye Sainte et derrière la butte à votre droite dans un bois vous avez la ferme d?Hougomont et devant s'étend la plaine de Waterloo où s'est déroulée la bataille

All around was at the time shacks merchants of chips and memories that have disappeared .In fact the Entente Intercommunale reclaim the site to fit so that the visitor has a correct vision of the battlefield.
To the left of the rotunda is the farm of the Haye Sainte and behind the hill to your right in a wood you have Hougomont and in front to the plain of Waterloo where the battle took place
| | |
| --- | --- |
| | |
Mais le véritable trésor de la rotonde se trouve à l intérieur. En effet celle ci abrite une fresque immense de 110 mètres de circonférence de 12 mètres de hauteur qui est l'oeuvre des peintres Louis Demoulin, Robiquet , Malespina et Desvaneux qui l'ont réalisé en 1912 pour célébrer le premier centenaire de la bataille
Elle a été maintes fois menacée de disparition mais actuellement son avenir est assurée. Il faut dire lorsqu'on se trouve à l'intérieur de celle-ci nous sommes saisis de vertige
En effet la toile court tout autour de la salle et lorsque vous accédez à la retonde vous êtes sur un podium au centre encerclés par cette toile Vous avez l impression d'être au centre de la bataille .D'autant qu'une bande son vous restitue les bruits de la bataille avec le bruit du canon de bruits de chevaux les fanfares et les cris des hommes.
Cette impression est amplifiée qu'auparavant vous avez pu assister à la projection d'un film très bien fait sur la bataille ,film dans lequel nous voyons des les écoliers actuels être projetés en plein coeur de la bataille
En effet le réalisateur a fait un mix entre des images actuelles et des images tirées du film de Serge Bondartchouk sur Waterloo (que je vous recommande ) avec dans le rôle de Napoléon Rod Steiger et dans le rôle de Wellington Christopher Pulmer avec aussi un époustouflant Orson Welles dans le rôle de Louis XVIII
L'effet est vraiment saisissant
D autres peintures ont été réalisées au XIX° mais on a perdu la trace de celles ci
Leicester Square à Londres par John Burnet
Place St Michel à Bruxelles par les peintrees hollandais Maaskamp , Moritz,Kamphuissen, Hansens et De Kruyft
Place Fontaunas Bruxelles par Castellani
Anvers par C Verlat
But the real treasure of the rotunda is located inside. Indeed this one has a huge mural of 110 metres in circumference of 12 metres in height which is the work of painters Louis Demoulin, Robiquet, Malespina and Desvaneux who directed in 1912 to celebrate the first centenary of the Battle
It has been repeatedly threatened with disapperance but now its future is assured. It should be said when they were inside of it is before us dizzy
Indeed canvas short while around the room and when you go in the rotonda you are on a podium in the center surrounded by this painting you the impression of being at the centre of the battle. Especially a soundtrack restores the sounds of the battle with the guns sounds the horses and bands and the men screams .
That impression is amplified before you have see a little film very well done upon the battle, a film in which we see moderns schoolchildren screened in the heart of the battle
Indeed the director has done a mix between the current images and images from the film by Serge Bondarchuk Waterloo (which I recommend) with in the role of Napoleon Rod Steiger in the role of Christopher Pulmer Wellington with a stunning Orson Welles in the role of Louis XVIII
The effect is really striking
Other paintings were made in the 19th , but we have lost track of them,
Leicester Square in London by John Burnet
Place Saint Michel in Brussels by peintrees Dutch Maaskamp, Moritz, Kamphuissen, Hansens and De Kruyft
Place Fontaunas Brussels by Castellani
Antwerp by C Verlat
Le panorama.
Ce panorama est peint dans un style que d'aucuns diraient pompier et que moi je trouve très réaliste
Les uniformes sont bien étudiés ainsi que les mouvements .Il fixe la bataille lors de la fameuse charge de la cavalerie française et qui a eu lieu entre 16 et 18 heures le 18 juin 1815. Je ne vais pas vous raconter toute la bataille mais il convient de la résumer
Quelques jours auparavant Napoléon était rentré en Belgique et avait repoussé les Prussiens à Ligny le 16 juin .Conscient de la présence des Britanniques il avait confié des troupes à deux de ses maréchaux le Maréchal Grouchy devant poursuivre et flanquer les Prussiens afin qu?ils ne fassent pas la jonction avec les Britanniques et le Maréchal Ney doit arrêter les Britanniques stationnés à Bruxelles au niveau des 4 bras. Le 17 juin toute la journée le Maréchal Grouchy croit suivre les Prussiens en fuite vers l'est alors que le Maréchal Ney arrête la progression des Britanniques aux 4 Bras.
La nuit du 17 aux 18 juin est une nuit très pluvieuse des orages détrempent le terrain. Les troupes se mettent en place.Les Anglais et leurs alliés sont stationnés sur les hauteurs de mont Saint-Jean en avant du village de Waterloo, les Français venant de Charleroi sont stationnés dans la plaine.
Comme le terrain est détrempé il est impossible de faire donner la cavalerie immédiatement C'est donc par une attaque d'infanterie que débute la bataille et tout le monde le sait les Anglais ne se battent bien que lorsqu'ils ont le cul assis par terre
Toutes les grandes batailles gagnées par les Anglais ne l'ont été que lorsqu'ils sont en position défensive.
Après divers harcèlements et là je vais laisser de côté le problème des combats autour de Hougomont Wellington décidé de contre-attaquer vers 14 h 30 afin de faire échec à l'assaut de l'infanterie de Drouet d'Erlon qui se développe à sa gauche . Il lance donc sa cavalerie à son aile droite et exceptionnellement la cavalerie française est défaite par la cavalerie anglaise ;
Mais cela dure peu de temps car les Anglais aventurés trop loin de leur base sont interceptés par les cuirassiers et lanciers français qui ramènent les anglais la lance dans les reins sur leurs positions d'origine
Nous sommes en plein milieu de l'après-midi. Le terrain semble un peu moins un peu plus détrempé ; C'est alors que commence les grands de charge de la cavalerie française
Sur une zone restreinte de front d'environ 800 mètres, les Anglais vont recevoir le choc des escadrons de Napoléon et durant deux heures les escadrons menés par le Maréchal Ney vont essayer d'enfoncer la ligne anglaise ; Ils sont prêts d'y parvenir lorsque le 18 juin vers 19 heures Napoléon va tenter sa dernière chance de percer le front en faisant donner les bataillons de la Garde à pied qui étaient alignés sur le côté droit de la chaussée de Charleroi
Le point d?impact de l'infanterie d'élite de Napoléon sera le même que celle de la cavalerie , le centre de la ligne anglaise ;
Toutefois Wellington soulagé par l'arrivée des Prussiens qui ont réussi à échapper à Grouchy sur son aile gauche renforce son centre
En même temps le flanc droit et les arrières de l'armée française sont menacés par l'arrivée des Prussiens .La garde recule, l'armée française sombre alors dans la déroute Les jeux sont faits :La légende napoléonienne peut commencer à naître .
Toutes les tableaux que vous allez decouvrir traitent de la Grande charge de Cavalerie qui a essayé 2 heures durant de percer le centre de l'Armée de Wellington qui se situe a proximativement sur la butte du lion
The panorama.
This panorama is painted in a style that one could say in France "Pompier" But for me I find what it is very realistic
Uniforms are well studied as well as the movement. It sets the battle at the famous charge of the French cavalry, which took place between 16 and 18 pm on June 18th 1815. I am now boing to tell you not all the battle but a little summary
A few days earlier Napoleon was returned to Belgium and had pushed the Prussians at Ligny on June 16th . Aware of the presence of British troops he had referred at 2 marshalls 2 missions
1° Marshal Grouchy to pursue and flank the Prussian Army in withdrawal .They do not connected with the British Troops
2° Marshal Ney must stop the British stationed in Brussels at the level of Quatre Bras
On June 17th , Marshal Grouchy believes follow the Prussians fleeing to the east while Marshal Ney stops the progression of the British 4-Bras.
The night of June 17th to 18th is a very rainy night and thunderstorms soaked the ground. The troops are being put in place.Englishs and their allies are stationed on the heights of Mount St. Jean in front of the village of Waterloo, the French come from Charleroi are stationed in the plains.
As the ground is wet it is impossible to immediately give the cavalry So the battle begins by an attack with infantry and everyone knows the English would fight very well when they are sit down with the arse on the ground
All major battles won by the English were only when they are in a defensive position.
After various harassments and then I will leave aside the issue of fighting around Hougomont.
Wellington decided to counter-attack to 14 h 30 to thwart the onslaught of the infantry Drouet d'Erlon that develops to his left . He launch its cavalry to its right wing and exceptionally the French cavalry was defeated by the English cavalry;
But it takes little time as English ventured too far from their base are intercepted by the cuirassiers and french lancers who bring back the English spear in the kidneys on their original positions
We are in the middle of the afternoon. The terrain seems less a little more wet; Then begins the bigs charges of the French cavalry
On a restricted area front about 800 meters, the English will receive the shock of the french squadrons for two hours led by Marshal Ney will try to push the English line They are ready to do this when June 18 to 19 hours Napoleon will attempt its last chance to break through the front give the Guard foot battalions on the right side of the road from Charleroi
The point of impact of the elite infantry Napoleon will be the same as the cavalry, the center of the line English;
However Wellington relieved by the arrival of the Prussians who have successfully escape to Grouchy troops on its left wing strengthens its center
At the same time the right flank and rear of the French army are threatened by the arrival of the Prussians. . Guard move back and French army sink in rout
Game Over: The Napoleonic legend may start to rise.
All the paintings that you will discover see the Big Cavalry Charge who tried 2 hours to cut through the center of the Army of Wellington, which is located on the Butte du Lion approximately


Vous etes sur les lignes anglaises avec devant vous les Francais sur la photos de gauche se trouve la Haye Sainte au fond les 4 bras

Les Prussiens vont deboucher de la Gauche ils sont encore dans les bois au fond
Maintenant action

You are on the English lines in front of you with the pictures on the French left is the Haye Sainte Hague further les Quatre Bras
The Prussians will lead the Left they are still in the woods futher
Now action



avec le Marechal Ney suivit de son Aide de Camp le colonel Heymes et tout son Etat major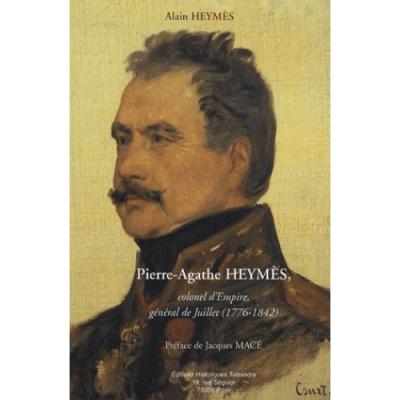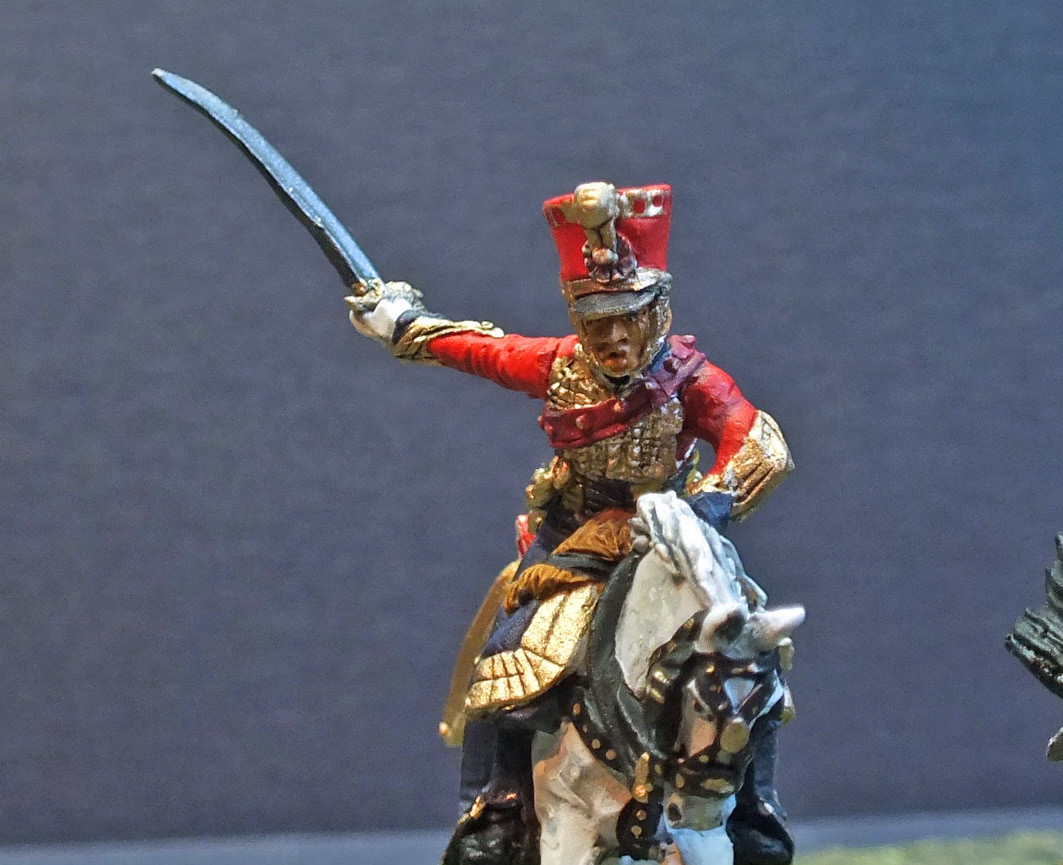 à titre anecdotique nous avons son descendant dans le club
Jean Pierre Heymes La barbe lui confère un serieux air de ressemblance
1° Serie
La Cavalerie Monte vers le Mont St Jean
Marechal with Ney followed his Aide de Camp Colonel Heymes and its major State
1 ° Series
The Cavalry go to Mont St. Jean



Garde Imperiale dragons de l Imperatrice
Imperial Guard Dragons de l'Imperatrice
Garde Imperiale Les Lanciers Polonais sous les Ordres du Général De Colbert
(sur la gravure de Gauche La haye Sainte brule )
The Imperial Guard Lanciers Polanaisr the orders of General De Colbert
(on the Left Haye Sainte is burning)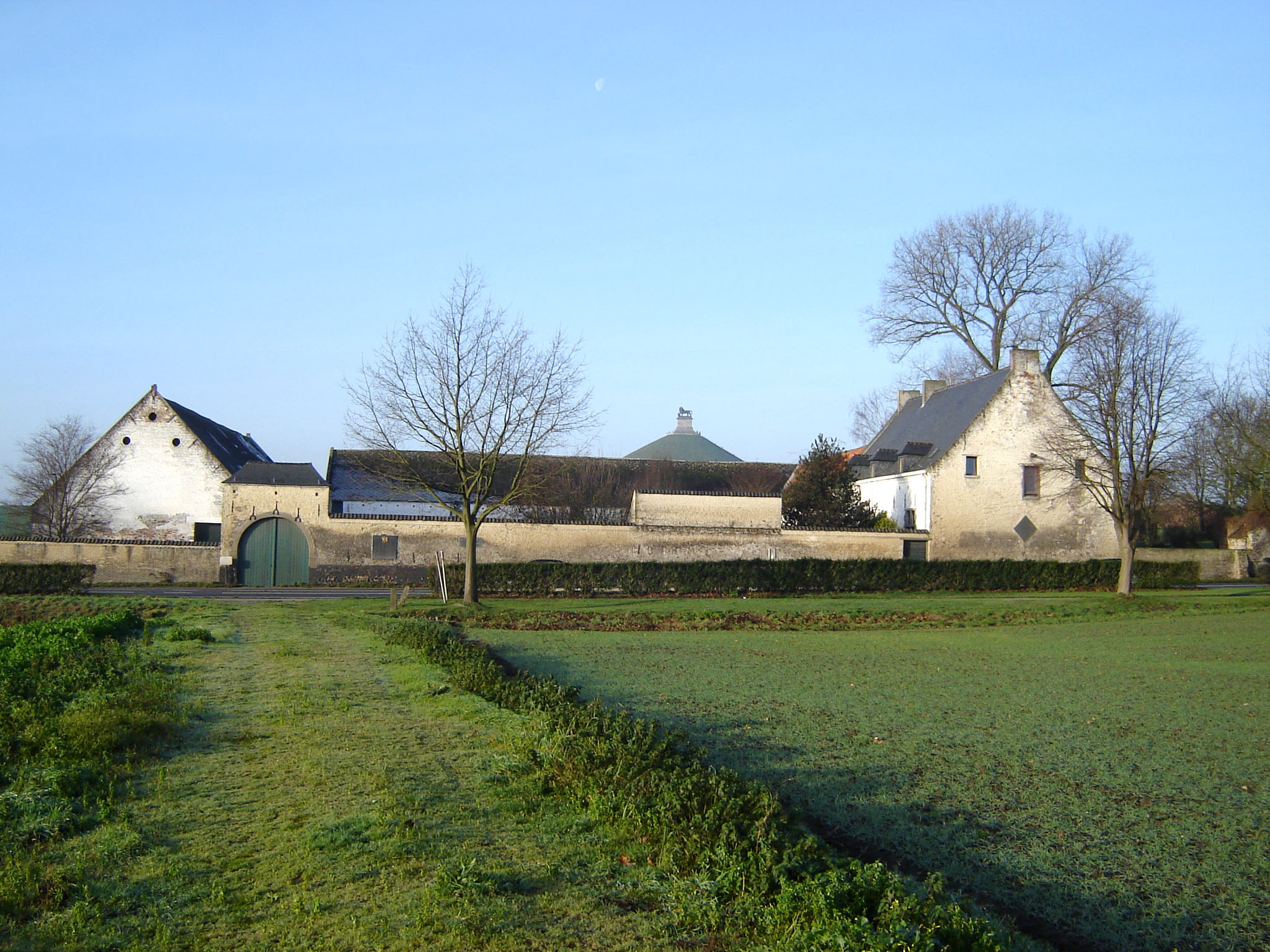 La Haye Sainte (2007)
Les Lourds Chargent (lesCuirassiers )
Cuirassiers Charges ( The "Lourds")

| | |
| --- | --- |
| | |
Charge du 11° Cuirassier sur les Carres des Naussauviens du General Kruze




Charge of 11 ° Cuirassier on Naussau Squares of the General Kruze

Charge du 11° Cuirassier sur les Carres des Naussauviens du General Kruze




Charge of 11 ° Cuirassier on Naussau Squares of the General Kruze

Charge sur les Carrés anglais du 92° Highlander




Charge on English Squares of 92 ° Highlander

Charge sur les Carrés anglais du 92° Highlander




Charge on English Squares of 92 ° Highlander

Prise d'une Batterie du Royal Horse Artillery par les cuirassiers de la division Lhéritier




Taking a Battery of the RHA by the cuirassiers of the division Lhéritier

Prise d'une Batterie du Royal Horse Artillery par les cuirassiers de la division Lhéritier




Taking a Battery of the RHA by the cuirassiers of the division Lhéritier

Les cuirassiers abordent la 2° ligne anglaise le chemin creux d Honaint




The cuirassiers board the 2 ° English line Chemin creux d' Honaint



Les cuirassiers abordent la 2° ligne anglaise le chemin creux d Honaint


The cuirassiers board the 2 ° English line Chemin creux d' Honaint

Le Fameux chemin Creux d'Honaint (qui n existe plus suite à l'érection de la Butte )


The Famous "chemin creux" of Honaint (which disapear after the erection of the Lion Mound )



Le Fameux chemin Creux d'Honaint (qui n existe plus suite à l'érection de la Butte )




The Famous "chemin creux" of Honaint (which disapear after the erection of the Lion Mound )

La charge des Dragons Dragoons Charge

Les Dragons de La Garde Chargent au cote des cuirassiers du général Farine (Au fond Hougomont brule )
The Dragoons of the Guard with the cuirassiers of General Farinne (futher Hougomont is burning)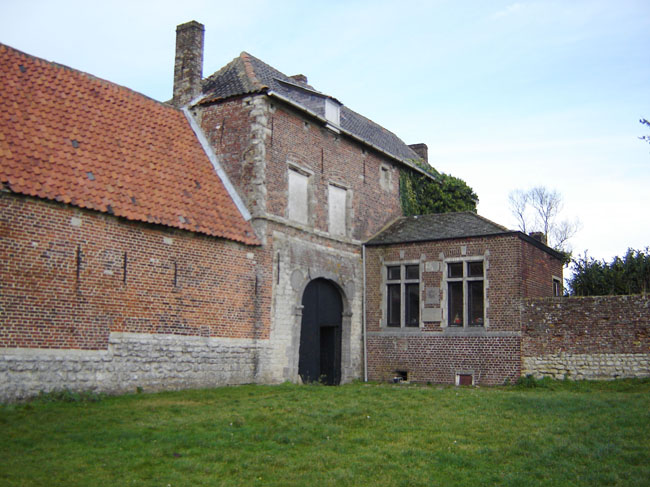 Hougoumont (2007)
Les Monuments sur le champ de Bataille actuel Monuments on the Battelfield today

Monument Colonel Gordon

Colonel Gordon Monument

Monument aux Belges

Belgians Monument
Monument aux Polonais




Polish Monument

La Garde meurt mais ne se rend pas (Position du dernier Carré)
Guard Died but never surrender

Last stand of the last square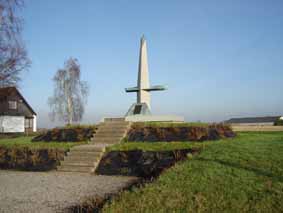 Monument à la cavalerie Néerlandaise
Netherland Cavalry Monument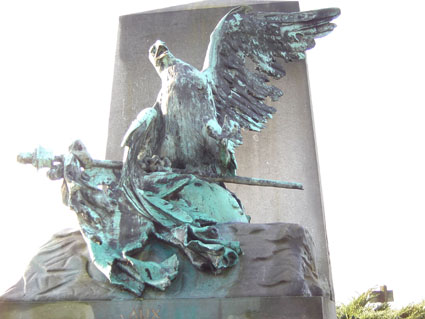 L ' Aigle Foudroyé
The legend Begin
Merci Jean Marie pour cette visite