Impression issue de Maquetland.com Le monde de la maquette | http://www.maquetland.com/article-phototheque/712-khallisto-msh-marine-grecque--greek-navy

Khallisto MSH (Marine Grecque _Greek Navy)

MSH Kallisto M63
Transféré de la Royal Navy le 28 Février 2001.
English Translation
| | |
| --- | --- |
| | |
| HMS Berkeley ( Internet) | MHS ( Internet) |

Les Mouilleurs de mines de la classe Hunt classe (du nom de la classe des destroyers Hunt de la 2° Guerre Mondiale) font partie d'une classe de 13 navires de Guerre contre les mines (MCMV) construit pour la Royal Navy. Ils ont remplacé les navires de la classe Ton , mais en moins grande quantité, en raison de leur cout ( £ 35 millions chacun) de leur complexité et de plus ils sont bivalent assurant la fonction de détection et de chasseur de mines Ils fonctionnent comme des Dragueurs de mines conventionnels
Destruction des mines flottantes en coupant les amarres puis destruction en surface.
Detection, des mines de profondeur en écoutant le bruit et la signature magnétique grâce à un sonar à haute définition . Les mines détectées sont ensuite détruite aux explosifs par des plongeurs ou par des robots ( Remote Controlled Mine Disposal System Véhicules.)
Ces bâtiments son équipés de canons 1 x 30 mm et de 2 MG dit General Purpose Machine Guns (GPMGS) qui peuvent être utilisés dans le rôle de patrouilleurs
Ils furent donc conçus principalement pour travailler dans les eaux côtières et les zones, telles que les approches de la rivière Clyde, où de nombreux sous-marins nucléaires de la Grande-Bretagne sont basées ils ont aussi comme mission de police des pêches
Le premier navire, le HMS Brecon, a été construit en avril 1975 . 11 ont été construits par Vosper Thornycroft et 2 par Yarrow Shipbuilders
Ils sont les plus grands navires de guerre jamais construit avec une coque en plastique renforcé en verre
Maintenant, La Royal Navy ne possède plus que 8 navires de la classe Hunt
Chaque navire de cette classe a un déplacement de 685 tonnes et 57 mètres de long, avec une largeur de 10 mètres et un tirant d'eau de 3 mètres. Ils ont un équipage de 42 marins . Ils sont armés d'un canon de 30 mm placé en avant de la passerelle.
Coque
Une large part du coût de la classe Hunt est allée à la recherche et le développement ce cette coque en plastique renforcé de verre (PRV GRP)
Elle est non-magnétique et suffisamment solide pour résister aux explosions Ce concept révolutionnaire a exigé le développement de nouvelles compétences en matière de construction navale
La raison principale d'avoir une coque de PVRGRP est de réduire au minimum la signature magnétique d'un navire. Un grand soin a été pris pour annuler l'effet magnétique de l'ensemble des machines et des magasins à l'intérieur du navire, ainsi que le bruit
La signature acoustique a été réduite à un minimum (réglage des machines et utilisation de silent blocks ) .
Propulsion
Elle est assurée par deux moteurs diesel Deltic qui assure une vitesse de 15 nœuds.
Pour faciliter la manoeuvre un troisième moteur Deltic fournit l'alimentation aux différents systèmes de transmission, embrayages et principaux engrenages. Pour les manœuvres à faible vitesse c'est le propulseur d'étrave qui prend le relais.
Les systèmes d'armes
Des treuils permettant le balayage et le traitement rapide des menaces. Le sonar à haute définition est capable de détecter de petits objets au fond de la mer de façon plus précise qu'auparavant .
Le Remote Controlled Mine Disposal System véhicule est un robot petit sous-marin contrôlé à partir du navire qui est utilisé pour la pose d'explosifs sur les mines . il utilise des caméras de télévision.
Le sonar à haute définition est capable de définir la taille et de nature d'un objet sur le fond de la mer à une distance de sécurité pour le navire ;Le déminage par des plongeurs se fait par équipe de deux
Le navire possède une équipe de plongeurs Un chef le Diver et trois Divers marin plongeurs.
L'équipe est qualifiée Bomb Disposal avec une qualification supplémentaire pour traiter les mines à influence
Ils peuvent plonger jusqu'à 80m en utilisant un mélange de gaz de plongée, Ils sont également qualifiés pour superviser les opérations de décompression en utilisant la caisson de décompression qui se trouve à bord.
Emploi Opérationnel
Deux unités, les HMS Brecon et Ledbury, ont été utilisées durant la guerre des Malouines en 1982 et la 1ère guerre du Golfe en 1991.
Les Hunt ont été déployés dans le golfe Persique pendant la guerre Iran-Irak, afin d'assurer la liberté de circulation maritime
La classe Hunt a également joué un rôle majeur en 1991 dans le golfe Persique. Au total, cinq navires de la classe Hunt ont reçu le Battle Honour «Koweït 1991: les HMS Atherstone, Cattistock, Dulverton, Hurworth, Ledbury
Peu de temps après que le secrétaire d'Etat à la Défense en 1992, a annoncé une vaste restructuration des forces armées britannique
L'une des conclusions de cette Strategic Defence Review (SDR) a été une réduction du nombre de navire affectés à la guerre de Mines en réduisant le nombre de 25 navires à 22. Ainsi, il a été décidé de déclasser trois anciennes unités de la classe Hunt , deux les HMS Berkeley Bicester ont été transférés à la Grèce
Ensuite ils ne servent plus que comme navires de patrouille pour la protection des pêches et en 1998 3 navire de la classe Hunt s ont été affectés à l'Escadron d'Irlande du Nord pour remplacer le HMS Cottesmore, Brecon et Dulverton pour lutter contre le terrorisme et soutenir les forces britanniques et de la Royal Ulster Constabulary (RUC).
Liste des Navires classe Hunt
HMS Brecon M29 1978
HSM Ledbury M30 1979
HMS Cattistock M31 1982
MMS Cottesmore M32 1983
HMS Brocklesby M33 1983
HMS Middleton M34 1984
HMS Dulverton M35 1983
HMS M36 Bicester 1986 vendu à la Grèce MSH Europe M62
HMS Chiddingfold M37 1984
HMS Atherstone M38 1987
HMS Hurworth M39 1985
HMS Berkeley M40 1988 vendu à la Grèce MSH Kallisto M63
HMS Quorn M41 1989
Ex HMS Berkeley M 40
il a été lancée par Lady Gerken, épouse de l'époque Flag Officer Plymouth, le vice-amiral Sir Gerken. on Rober le 14 Janvier 1988 et admit au service le 20 Novembre 1987 au premier escadron de guerre contre les mines. Rosyth, restant à la base écossaise de l'escadron transféré à Portsmouth en 1995.
Dans le cadre de la Strategic Defence Review (SDR) l'HMS, Berkeley sera vendu à la Grèce en Février 2000, avec sa jumeau le HMS Bicester
Désarmée le 28 Février 2001, il transféré à la marine grecque et rebaptisé Kallisto.
Caractéristiques
Constructeur Vosper Thornycroft
Classe Hunt
Déplacement 750 tonnes et 762 tonnes à pleine charge
Equipage 45 (5 officiers)
Longueur (m): 60
Largeur (m): 10
Tirant d'eau (m): 3,4
Moteurs
2 Ruston Paxman-9-59K Deltic diesels, 1900 CV (1,42 MW);
1 Deltic Type 9-55B pour le diesel et le générateur d'impulsions auxiliaire de conduire;
780 CV (582 kW),
propulseur d'étrave
Vitesse: 15 nœuds sur diesel, 8neouds en hydraulique
Autonomie : 1500 miles à 12 nœuds
Armement
Canon
1 x 30 mm DES 1 / MSI DS 30B 30 mm
2 Oerlikon / BMARC 20 mm GAM-CO1 Range 2 kms
2 X MG 7.62 mm
Contre-mesures
MCM: 2 PAP 104/105 submersibles contrôlés à distance,
MS 14 boucle magnétique,
Mc 1, Sperry SASM remorquée génératrice et conventionnelles
Mc 8 Oropesa balayages.
Decoys: Outfit DLK 2 Barricade Mk III,
6 ensembles de trois barils par montage.
Irvin Replica 2 RF; passive appeaux.
ESM: MEL Matilda UAR 1.
Radars:
Navigation: Kelvin Hughes Type 1006; I-bande.
Sonars:
Plessey 193m Mod 1, montés sur la coque; mine de chasse; 100/300 kHz.
sonar d'évitement de mines; montés sur la coque; actif à haute fréquence.
Type 2059 pour suivre les PAP 104/105.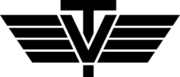 MSH Kallisto M63

| | |
| --- | --- |
| | |
| HMS Berkeley ( Internet) | MHS |

Transferred from UK on February 28th 2001.
The Hunt class (named after the famous Hunt Class Destroyers of WW2 )is a class of 13 mine countermeasure vessels (MCMV) built for the Royal navy . They replaced the long serving Ton Class, although in much smaller numbers, due to the expense (they cost £35 million each) and complexity of their design Permanently fitted for the dual action functions of 'Sweeping' and 'Hunting' in one hull. They function as 'Minesweepers' in two ways. Destroying buoyant mines by sweeping them by cutting the mooring wires with a towed wire sweep and then blowing up the buoyant case on the surface. Dealing with ground mines (Bombs that sit on the sea bed listening for ship's noise and magnetic signatures) by using influence sweeps which simulate noise and magnetic.
As Minehunters they 'hunt' for mines with a high definition sonar and then destroy them using explosives placed either by the Mine Clearance Divers or by the Remote Controlled Mine Disposal System Vehicles. In addition, the 1 x 30mm gun and two General Purpose Machine Guns (GPMGs) enable them to function in a Secondary Role as very potent patrol Craft. Designed principally to work in coastal and shallow water areas, such as the approaches to the River Clyde, where many of Britain's nuclear submarines are based they have also as mission fisheries police
The first vessel, HMS Brecon, was ordered in April 1975 and 11 were built by Vosper Thornycroft and 2 by Yarrow Shipbuilders
They are some of the largest warships ever built out of glass reinforces plastic
Now they remain only 8 vessels of the Hunt ClassThe Hunt class are often found supporting.
Each Hunt Class ship has a displacement of 685 tons and is 57 metres long, with a breadth of 10 metres and a draught of 3 metres. They have a complement of 42 and for their secondary role as patrol ships they are armed with a 30 mm close range gun, positioned forward of the bridge.
Hull
A large slice of the cost of the Hunt Class has gone into the research and development of the Glass Reinforced Plastic (GRP) Hull. Non-magnetic and strong enough to withstand the explosive shocks likely to be encountered in Mine Counter Measures activity, this revolutionary concept has demanded the development of entirely new skills and techniques in both ship building and ship husbandry.
The primary reason for having a GRP Hull is to reduce to a minimum the magnetic signature of a ship. Great care has been taken to measure and then annul the magnetic effect of all machinery and stores within the ship, and the noise signature has also been reduced to a minimum by tuning and matching all the main machinery and by taking great care with all resilient mountings.
Propulsion
Powered by two Deltic diesel engines driving fixed pitch propellers through ahead/astern clutches and reverse gearboxes the Hunt Class has a top speed of 15 knots. To facilitate the slow running necessary for mine warfare a third Deltic provides power via hydrostatic transmission systems, air clutches and main gearboxes. The problems of manoeuvring at slow speeds are overcome by the use of a hydraulic bow thruster thus doing away with the requirements for the activated rudder system found in conventional sweepers and hunters.
Minehunting Systems
Hydraulic winches enable the sweep gear to be handled efficiently and quickly. The high definition sonar is capable of detecting small objects on the sea bed in greater depths and over longer ranges than previously achieved.
The Remote Controlled Mine Disposal System Vehicle is virtually a small submarine controlled from the ship and capable of laying explosives to detonate mines or surveying the sea bed using television cameras.
The sonar is a high definition that is capable of defining the size and likely material of an object on the seabed at a distance that allows the ship to remain safe should the mine detonate.
The Mine Clearance Diving Element consists of an Officer, sometimes two (Either the Executive Officer - Second in Command - or the Operations Officer), a Petty Officer Diver (The Coxn - Ships Policeman) a Leading Diver and Three Able seaman divers. The Officer and Petty Officer Diver are both fully Qualified Bomb Disposal Officers with a further qualification in dealing with influence ordnance (Explosives that see and sense your presence). In addition they are also qualified in diving to 80m (240 feet), the use of mixed gas diving, Pure Oxygen attack swimming apparatus, SCUBA and Surface Demand diving equipment. They are qualified also to supervise both diving and therapeutic decompression using the onboard recompression chamber. The Leading Diver and AB Divers are Explosive Ordnance Disposal (EOD) technicians and are qualified to dive to 80m and use all the equipment stated above.
Hunt class at war
Two units, HMS Brecon and Ledbury, figth during Falklands war in 1982 and 1st Gulf War in 1991. Hunt Class vessels were deployed to the Persian Gulf during the Iran-Iraq war, to ensure allied shipping lanes remained clear of mines. The Hunt Class also played a major role in the 1991 Persian Gulf . In total five Hunt Class vessels were awarded the battlehonour "Kuwait 1991: Atherstone, Cattistock, Dulverton, Hurworth, Ledbury
Soon after the Secretary of State for Defence in 1992, announced a wide ranging review of Britain's armed forces. One of the conclusions of this Strategic Defence Review (SDR) was a reduction in the minewarfare force from 25 vessels to 22. So, it was decided to decommission three older units instead and HMS Berkeley and Bicester were transferred to Greece
Their secondary role as Patrol Ships have seen them operate in the Fishery Protection and Northern Ireland Squadrons where in 1998 three Hunt Class vessels were assigned to the Northern Ireland Squadron to replace the HMS Cottesmore, Brecon and Dulverton patrol the province's waterways and participate in counter terrorist operations in support of British Forces and the Royal Ulster Constabulary (RUC).
HMS Brecon M29 1978
HSM Ledbury M30 1979
HMS Cattistock M31 1982
MMSCottesmore M32 1983
HMS Brocklesby M33 1983
HMS Middleton M34 1984
HMSDulverton M35 1983
HMS Bicester M36 1986 sold to Greece MSH Europe M62
HMS Chiddingfold M37 1984
HMS Atherstone M38 1987
HMS Hurworth M39 1985
HMS Berkeley M40 1988 sold to Greece MSH Kallisto M63
HMS Quorn M41 1989
Ex HMS Berkeley M 40
She was launched by Lady Gerken, wife of the then Flag Officer Plymouth, Vice Admiral Sir Rober Gerken.on January 14th 1988 and accepted into service November 20th 1987 and joined the first Mine Countermeasure Squadron at Rosyth, remaining at the Scottish base until the squadron was redeployed to Portsmouth in 1995.
As part of Strategic Defence Review (SDR) cutbacks, Berkley will be sold to Greece in February 2000, along with sister ship Bicester and the Sandown Class MCMV Cromer. She visited Sharpness between 8th and 13th of June 2000, to allow her the ships company to visit her affiliated town of Berkley for the last time. Decommissioned on February 28th 2001, promptly transferred to the Greek Navy and renamed Kallisto.
Specifications
Vosper Thornycroft
Mine Layers Class Hunt
Displacement, tons: 750 full load
Displacement Full Load (tons): 762
Complement: 45 (5 officers)
Length (m): 60
Beam (m): 10
Draught (m): 3.4
Main machinery: 2 Ruston-Paxman 9-59K Deltic diesels; 1,900 hp (1.42 MW) ; 1 Deltic Type 9-55B diesel for pulse generator and auxiliary drive; 780 hp (582 kW) ; 2 shafts; bow thruster
Speed, knots: 15 diesels; 8 hydraulic drive
Range (nm): 1500 at 12 knots
Speed (knots): 15
Armament
Guns:
1 DES/MSI DS 30B 30 mm/75; range anti-surface; 3
2 Oerlikon/BMARC 20 mm GAM-CO1 Range 2 kms
2 X MG 7.62 mm
Countermeasures:
MCM: 2 PAP 104/105 remotely controlled submersibles,
MS 14 magnetic loop,
Sperry MSSA Mk 1 Towed Acoustic Generator and conventional
Mk 8 Oropesa sweeps.
Decoys: Outfit DLK; 2 Barricade Mk III; 6 sets of triple barrels per mounting.
2 Irvin Replica RF; passive decoys.
ESM: MEL Matilda UAR 1.
Combat data systems:
CAAIS DBA 4 action data automation.
Radars:
Navigation: Kelvin Hughes Type 1006; I-band.
Sonars:
Plessey 193M Mod 1; hull-mounted; mine hunting; 100/300 kHz.
Mil Cross mine avoidance sonar; hull-mounted; active; high frequency.
Type 2059 to track PAP 104/105.