Impression issue de Maquetland.com Le monde de la maquette | http://www.maquetland.com/article-phototheque/549-destroyer-uss-ddg79-oscar-austin

Destroyer USS DDG79 Oscar Austin

L'USS Oscar Austin DDG 79
English Translation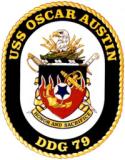 L'USS AUSTIN OSCAR est le principal navire de la classe OSCAR AUSTIN, sous-classe de la classe Arleigh Burke, c'est le premier FLIGHT IIA classe ARLEIGH BURKE destroyer lance missile et il est le premier navire de l'US Navy à porter ce nom .
Oscar Austin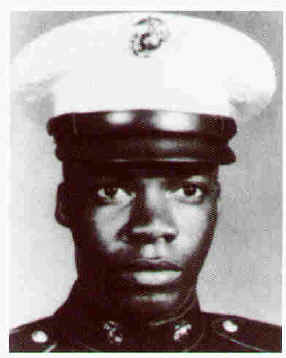 Oscar Austin 1948 1968
Oscar Austin était un soldat américain né le 15 Janvier 1948, à Nacogdoches, au Texas, Phoenix Diplômé de l'Union High School en 1967, il s'engage dans l'USMAC en avril 1968 Après l'achèvement de la formation de base, Austin a été promu au soldat de première classe en Octobre 1968.
Il est ensuite envoyé au Vietnam où il a servi comme mitrailleur Company E, 2°Bataillon, 7e Marine, 1ère Première division
Le 23 février 1969, il est tué en action
Le navire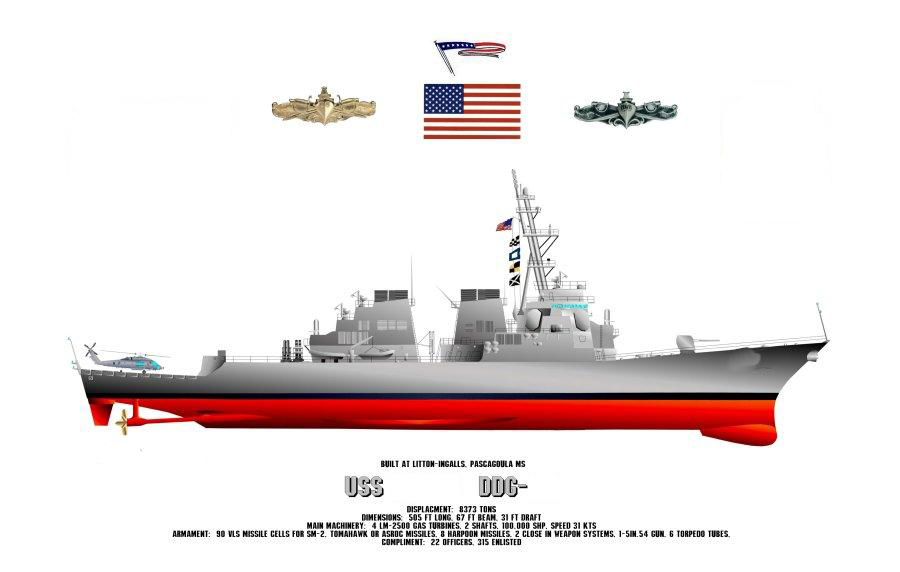 Source Internet
L'USS Oscar Austin DDG 79 de la classe Arleigh Burke est un destroyer Aegis a été commandé le 19 août 2000. Il déplace 9300 tonnes Il a été aussi le premier navire de la sous-classe FLIGHT IIA de la classe Arleigh Burke. Par rapport au précédent Burke, FLIGHT IIA est plus long de 1,4 m, et déplace 900 tonnes de plus
Le DDG 79 dispose de deux portes d' hangar à hélicoptère et un hangar qui peut abriter deux SH-60 Seahawk .
La classe Arleigh Burke sont des destroyers lance missile construits autour du système Aegis avec le radar SPY 1D multifonctions radar dont les panneaux sont présent sur les faces du bloc opérations
À l'intérieur de la coque on trouve 'un autre système à l'essai qui pourrait révolutionner le système de protection de la Flotte. Le Automated Common Diagram (ACD) and Tach avec 4 ordinateur Tach, situés dans le damage control central (DCC) du Austin peut réparer les avaries électroniques et électriques survenues à bord du navire . Tout est commandé à partir de l'un des terminaux ACD ( Automated Common Diagram)
L'armement de l'USS Austin. est un peu différent des autres navires de cette classe. Le DDG 79 Oscar Austin est l'un des deux navires FLIGHT IIA utilisant encore une pièce d'artillerie assez ancienne le DDG 80 Roosevelt
En effet le canon Mk.45 de 127 mm (5" / 54 calibres) est assez ancien et il n'est pas sûr d'avoir les munitions pour l'avenir aussi les DG a reçu le 127 mm 5" / 62 calibres
Il est armé aussi de 96 tubes de VLS, de 2X BMG 109 Tomahawk de 2 Phalanx CIWS, plus 2 X 25mm 4 X12.7 mm et 2 × Mc 46 tubes triple lance torpilles
Après le retrait des dernies navire de la classe Spruance en 2005, la classe Arleigh Burke navires est devenue la seule classe de destroyer de l'US Navy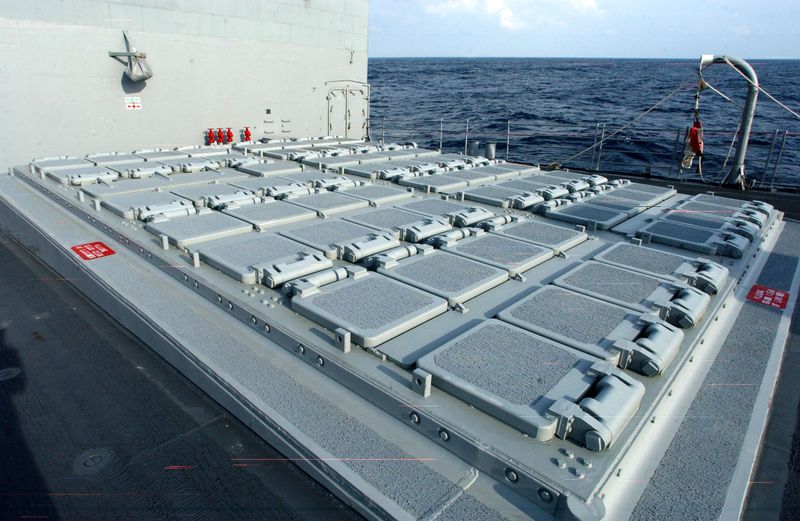 Silo lanceurs ( Internet )
Caractéristiques
Type Destroyer AEGIS lance-missiles
Concepteur Ingalls Shipbuilding / Bath IW
Numéro coque 79
Déplacement 9 300 tons
Equipage 380
Longueur 155,30 m
Largeur 20,40 m
Propulsion : 4 TG General Electric LM 2500 de 100000 CV 7500 kW
2 hélices
Vitesse maximale 32 nœuds
Autonomie 4400 kms/20 nœuds 6000 kms àt18 nœuds
Armement
1 canon Mk.45 de 127 mm
2 VLS Mk.41 (96 SM-2 / ESS RIM-162 / TASM / ASROC ASM)
2 Phalanx C IWS Mk.15
2 Mk.38 de 25 mm
4 mit. de 12.7 mm 6 T/ASM Mk.32
Helicopteres
2 SH-60 LAMPS III
Autres Navires de la classe (Other Austin Class ships)
USS Truxtun
USS Gravely
DDG 107
USS Jason Dunham
DDG 109
USS William Lawrence
DDG110
USS Raymond Spruance
DDG111
USS Michael Murphy
DDG 112
DDG 113
The USS OSCAR AUSTIN DDG 79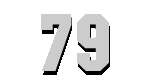 The USS OSCAR AUSTIN is the lead ship of the OSCAR AUSTIN class, sub-class of the ARLEIGH BURKE class, It is the fisrt FLIGHT IIA ARLEIGH BURKE - class guided missile destroyer On it is the first ship of the US Navy to bear the name.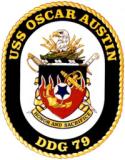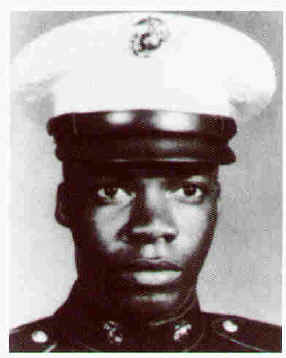 Oscar Austin (1948 1968)

Oscar Austin was a American soldier born on January 15th 1948, In Nacogdoches, Texas Graduated from Phoenix Union High School in 1967, and enlisted in the United Stated Marine Corps in April 1968 After the completion of Basic Training, Austin was promoted to Private First Class in October 1968.
He was transferred in Vietnam where he served as an assistant machine gunner to Company E, Second Battalion, 7th Marine, 1st First Division On february 23rd 1969,Austinwas KIA during a ground attack by a North Vietnamese enemy
The ship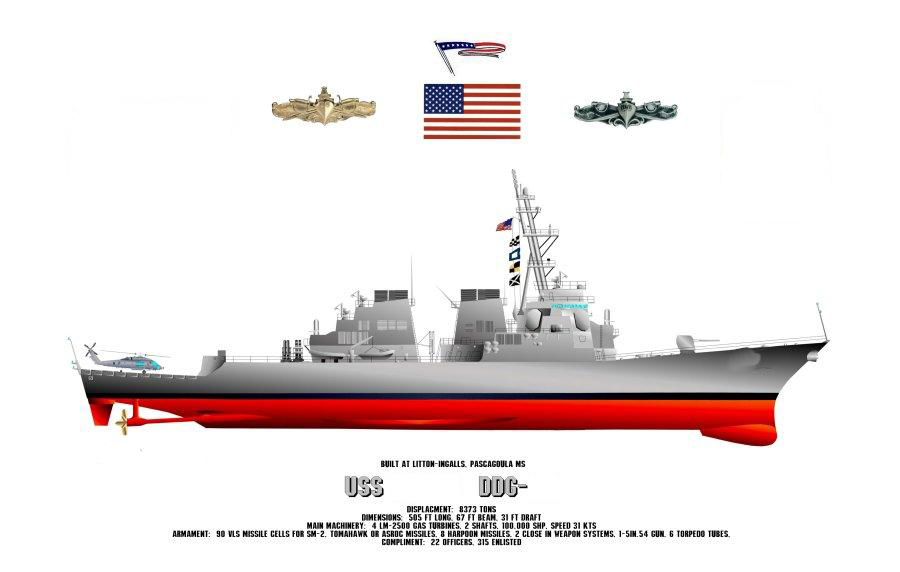 Internet
The USS Oscar Austin DDG 79 Arleigh Burke Aegis destroyer class was commissioned on August 19th 2000.His He has a displacement of 9300 tons He was the first ship of the Flight IIA subclass of the Arleigh Burke class. Compared to previous Burkes, Flight II He as 1.4 m longer, and displace about 900 tons more, DDG 79 has two hangar bays for helicopter support and have a hangar that can house two SH-60 Seahawk helicopters.
The Arleigh Burke class are guided missile detroyers, built around the Aegis Combat system with the SPY 1D multi-function phased array radar whose rear-facing panels are one deck higher
Inside the hull another system being tested that could revolutionize damage control in the fleet. The Automated Common Diagram (ACD) and Tach 4 monitors, located in Oscar Austin's damage control central (DCC) and all its repair lockers, controls all fire mains, valves and power supplies on the ship that can be opened and closed from any of the ACD terminals.
The armament of the USS Austin .is some different form the other ships Oscar Austin is one of two Flight IIA ships using older naval rifle system with the DDG 80 Rooselvelt
this 5"/54 caliber it not sure to have munitions in the future so the other DDG hare received the
5"/62 caliber gun
96 VLS tubes , 2X BMG 109 Tomahawk 2 Phalanx CIWS , 2 X 25mm gun ,4 X12.7 mm and 2 × Mk 46 triple torpedo tubes 5 complete the armament of the ship vast amounts of updated technology establish Oscar Austin as a true leader in at sea innovation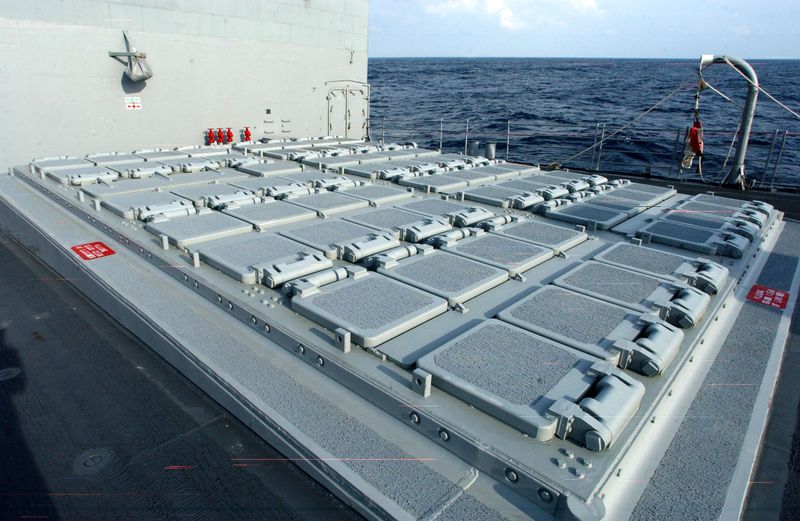 Silo boxes

After the decommissioning of the last Spruance Class in 2005 the Arleigh Burke class ships became the U.S. Navy's only active destroyers.
Specifications
Type Destroyer AEGIS lance-missiles
Concepteur Ingalls Shipbuilding / Bath IW
Huill Number 79
Displacement 9 300 tons
Complement 380
Length 155,30 m
Beam 20,40 m
Propulsion : 4 TG General Electric LM 2500 with 100000 HP 7500 kW
2propellers
Maximal speed 32 knots
Autonomy 4400 kms/20 knots 6000 kms at18 knots
Main Armament
1 gun Mk.45 de 127 mm
2 VLS Mk.41 (96 SM-2 / ESS RIM-162 / TASM / ASROC ASM)
2 Phalanx C IWS Mk.15
2 Mk.38 de 25 mm
4 mit. de 12.7 mm 6 T/ASM Mk.32
Helicopters
2 SH-60 LAMPS III