Impression issue de Maquetland.com Le monde de la maquette | http://www.maquetland.com/article-phototheque/2527-berliet-tbu-15-trr

Berliet TBU 15 TRR

Berliet TBU 15 TRR
English translation
Pour mon Gégé

Berliet TBU15
Description
Peu après la 2e Guerre mondiale au tout début des années 50 , les armées ont besoin de nouveaux matériaux. L'excédent de matériel allié issu des surplus touche à sa fin et de nouvelles technologies arrivent. Ainsi beaucoup de matériels issus de la Guerre deviennent obsolètes
L'Armée française demande donc aux industriels des projets industriels et des prototypes pour le parc automobile
Au milieu des années 1950 Rochet-Schneider a développé un camion 6 x 6 a appelé le T-6.
Peu après la conception a été reprise par la société Berliet et la production du véhicule, appelé le GBU 15, débute en 1959.
Cette famille d'engin a été remplacée dans l'armée française par le TRM RVI 10 000 (6 × 6) 10,000 kg .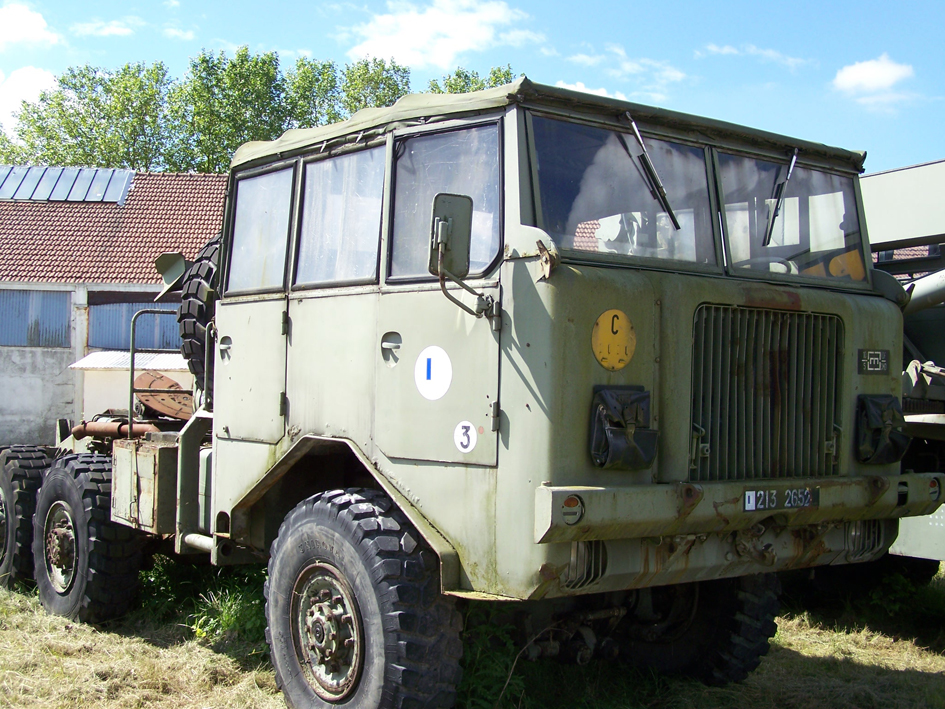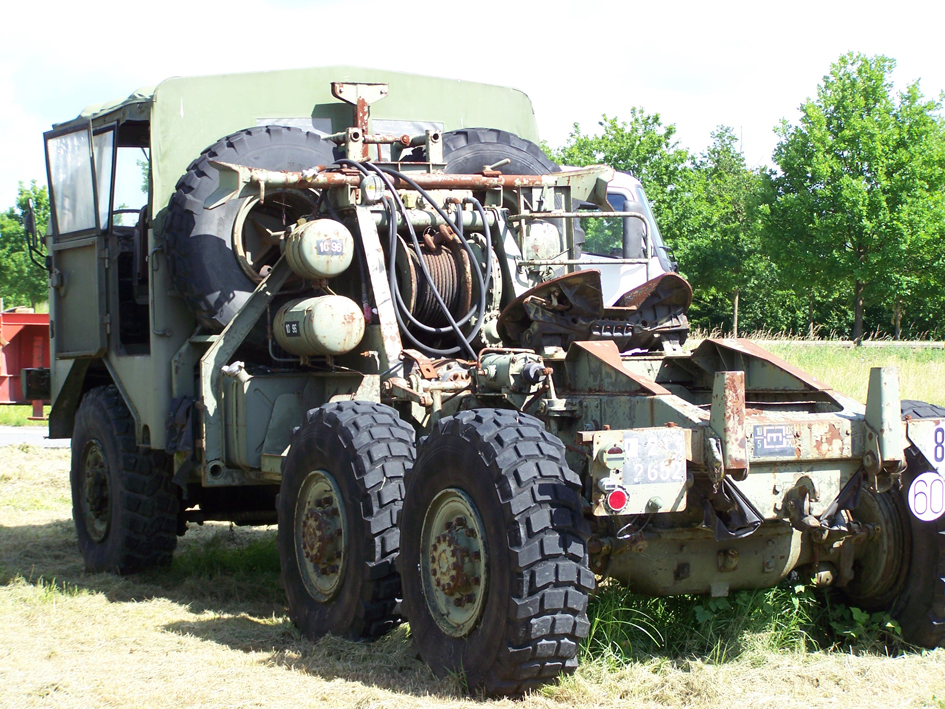 Ce camion a une cabine torpédo avec 4 portes, une capote en toile amovible des vitres latérales et le pare-brise peut être rabattu vers l'avant de la cabine si nécessaire.
L'espace de chargement arrière est munie d'un hayon avec des parties amovibles, arceaux et bâche.
Certains camions ont à l'arrière du véhicule un treuil d'une capacité de 8.000 kg.
Le moteur est du type polycarburant fonctionnant sur une variété de combustibles, y compris l'essence, la paraffine, JP4, gas-oil, fuel léger et minéral d'huiles végétales dans les gammes de puissance inférieures.
L' essieu arrière est double avec différentiel.
Cela garantit l'adhérence même lorsque deux roues d'un côté du véhicule sont pas en contact avec le sol.
Ce camion donnera naissance à beaucoup de variantes
Tracteur d'artillerie utilisée pour remorquer l' obusier de 155 mm Modèle 1950
TBU 15 CLD dépanneuse
TBU 15 tracteur, avec un PTAC de 13.500 kg, il peut tracter une semi-remorque transportant un poids maximum de 22,000 kg (ce photosocope )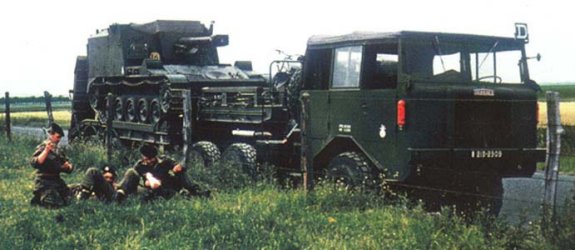 Autre Photoscope (Other Walk Around ) 1

Berliet TBU 15 TRR

Little after WW2 in the beginning of n1950s, armies need new materials . The allieds surplus came to the end and news technologies arrive . So lot of WW2 materials become obsolete
So French army tell to nationals industrial new projects and designs for the Automobile fleet So in the middle of the 1950's Rochet-Schneider company developed a truck 6x 6 called the T-6.
Little after the design was taken over by the Berliet Company and production of the vehicle, called the GBU 15, began in 1959.
Production is complete and now this family was replaced in the French Army by the RVI TRM 10 000 (6 × 6) 10,000 kg truck.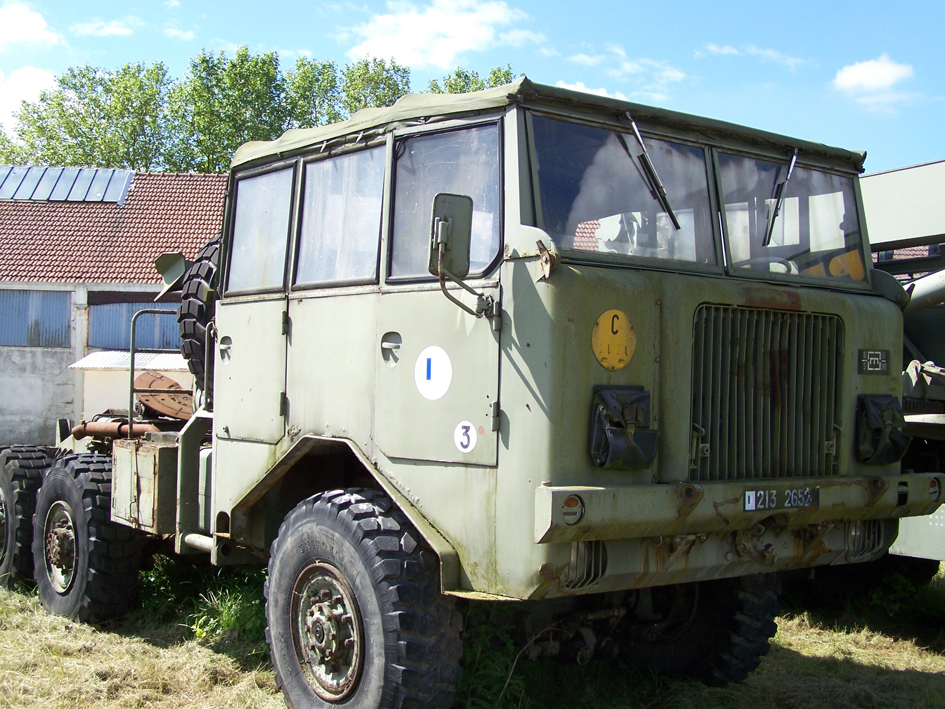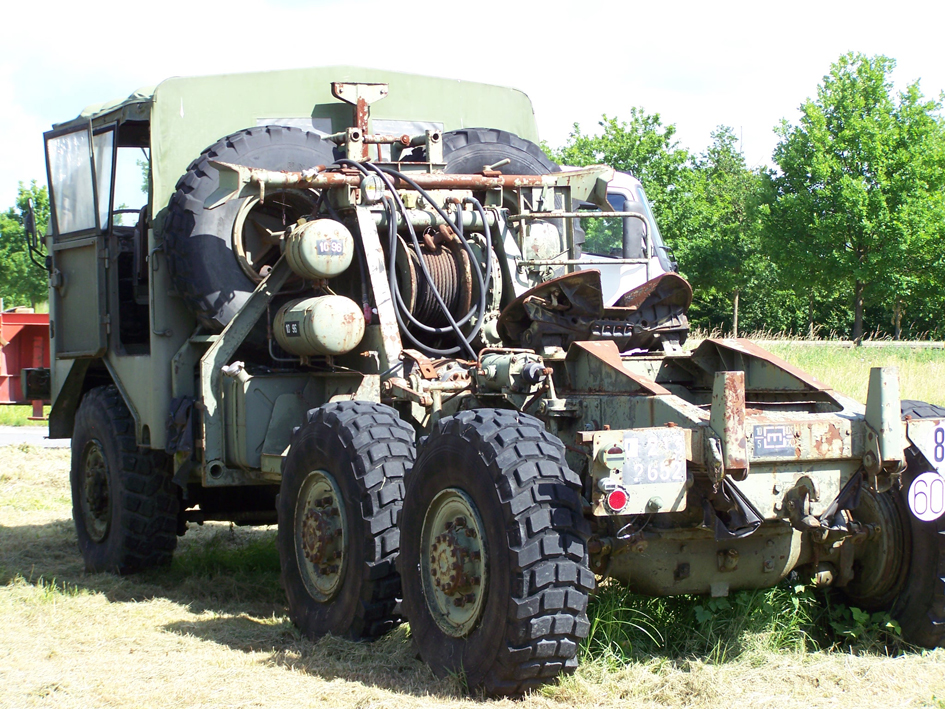 This truck has a forward control cab with 4 doors, removable canvas top and side screens and the windscreen can be folded down onto the front of the cab if not required.
The rear cargo area is provided with a drop tailgate, removable sides, removable bows and a canvas cover.
Some trucks have at the rear of the vehicle a winch with a capacity of 8,000 kg.
The engine is the multifuel type and will run on a variety of fuels including petrol, paraffin, JP4, gas-oil, light fuel and mineral or vegetable oils in the lower power ranges.
The rear wheel train consists of two tandem axles operating with a flexible progressive air-driven differential device.
This ensures drive, even when two wheels on one side of the vehicle are not in contact with the ground, or have lost traction.
This truck give birth to lot of variants
Artillery tractor used to tow French Army 155 mm Model 1950 howitzers
TBU 15 CLD wrecker
TBU 15 Tractor , with an un loaded weight of 13,500 kg; it can tow a semi-trailer carrying a maximum weight of 22,000 kg (this walkAround)