Impression issue de Maquetland.com Le monde de la maquette | http://www.maquetland.com/article-phototheque/196-florennes

Florennes

La Chasse de Nuit Allemande.
German Nigth Figthing
English Translation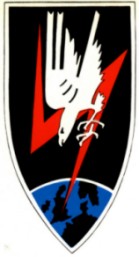 Introduction.
Un prédateur ne sort que lorsque il se sent en sécurité ou tout du moins lorsqu'il est protégé. Protégé par quoi par qui?
Par son pelage par la végétation. Son camouflage naturel lui procure une protection efficace doublée parfois d'un camouflage sur le terrain. Les grands fauves agissent ainsi mais le royaume des grands prédateurs est surtout le royaume de la nuit.
Nuit noire où tout est figé dans l'obscurité où tout est feutré.
Les fauves et les rapaces alors s'en donnent à cœur joie la chasse est ouverte et gare à la malheureuse proie qui croise le chemin de ses tueurs nés.
Eh bien le soldat agit de même de jour. Pour se camoufler il fait FOMEC. Et ceci est valable pour un char ou un avion.
Il cherche le moyen d'avancer vers un objectif sans être aperçu. Les divers camouflages ont été utilisés pour tromper la vigilance de l'ennemi mais il n'est pas besoin de camouflage lorsque la nuit est noire.
Les aviateurs ont très vite compris et rapidement utilisés des avions ou des aéronefs pour profiter de la nuit pour attaquer des objectifs .
Durant la première guerre mondiale les zeppelins et autres bombardiers ont sillonné le ciel français pour attaquer leurs objectifs de nuit.
Il a fallu pour cela créer de toute urgence des unités de chasse qui puissent leur être opposés Ainsi sont apparue chez tous les belligérants des unités de chasse nocturne
L'origine de cette subdivision d'armes est donc à rechercher dans la première guerre mondiale mais on peut aussi remonter à la guerre de sécession aux Etats-Unis où les ballons ont été utilisés pour franchir les lignes ennemies de nuit. La chasse aux de nuit repose dans un premier temps sur le pilote qui doit être un aviateur hors pair et ayant une vision nocturne parfaite lui permettant de déceler le moindre mouvement dans l'obscurité et lui permettant ainsi de se mouvoir lui-même en toute sécurité .
Nous allons ainsi trouver deux adversaires habiles. Pour les hauts dignitaires de la Lutwaffe la chasse de nuit n'est pas une chose sérieuse. En effet la supériorité aérienne de celle-ci cache tous les problèmes à venir.
L'ennemi ne peut attaquer le Reich et encore moins Berlin (confère Goering dans ses discours) et ce n'est pas les petits raids menés en mai 40 par les anglais et les Français qui vont leur faire changer d'avis.
Aussi les seuls avions affectés à la chasse de nuit ne sont que des avions prêts de la réforme comme les Me Bf 109 C. ou D.Il y a bien quelques officiers qui essayent de plaider pour une arme efficace. Des rapports sont établis notamment celui du Hauptmann Frank sur l'utilisation du radar couplé au bimoteur Me Bf 110 pour la chasse de nuit.
Il faut attendre juillet 1940 pour que la première unité de chasse de nuit soit créée avec la NJG 1 sous son commandement .
Il est grand temps car bientôt aux attaques timides des alliés va succéder peu à peu et de plus en plus régulièrement un bombardement intensif du territoire allemand. Les bureaucrates allemands se rendent rapidement compte du bien-fondé des idées de Frank .Ainsi la chance de nuit va se développer pour devenir un redoutable outil qui va abattre 5729 bombardiers alliés sur les 7528 perdus par ceux ci sur le territoire allemand.
Elle sera présente sur tous les fronts et possédera des bases un peu partout en Europe .
Ainsi dans ce reportage je vous présente brièvement quelques bâtiments allemands survivants présents sur la base belge de Florennes .
En effet sur cette base se trouvent encore des bâtiments ayant été utilisés par la chasse de nuit allemande durant la deuxième guerre mondiale. Ces vestiges sont rares de nos jours car de nombreux bâtiments ont été pulvérisés par les bombardements durant le conflit ou ont été par la suite rasés pour faire place à des bâtiments plus modernes et plus adaptés aux avions de notre époque.
C'est donc un vestige archéologique qu'à photographié Jean-Marie Brams sur la base aérienne de Florennes en Belgique près de Namur utilisée actuellement par le 2° Wing et équipé de F. 16.

Introduction
A predator comes out only when it feels safe, or at least where it is protected. Protected by what by whom?
For its coat,by vegetation. His natural camouflage give effective protection sometimes coupled with a camouflage in the field. The great beasts do so but the kingdom of large predators is mainly the kingdomof the night.
Black night where everything is frozen in the darkness where everything is muffled.
The fawns and the birds of prey then give them heart joy hunting station is open and be careful to the unfortunate prey which crosses the path of his killers born.
Well, the soldier operate also in dayligth . and he coudl be disguise . Idem for a vehicle or a plane.
It is looking to move towards an objective without be see Also various camouflage have been used to deceive the vigilance of the enemy, but also there was no need for camouflage when the night is black.
The aviators were quickly understood and quickly used aircraft or aircraft to take advantage of the night to attack targets.
During the First World War zeppelins and other bombers have fligth to attack their targets at night.
This required the creation urgently of hunting units, which would be opposed Example occurred in all belligerents units nocturnal hunting
The origin of this subdivision weapon is to be found in the First World War, but it can also go back to the Civil War in the United States where the balloons were used to cross the enemy lines at night. The Nigth hunting rests in the first instance on the pilot , This man must be an outstanding aviator and having a perfect night vision to enable it to detect the slightest movement in the dark and allowing them to move himself in safety .
We will find two experts opponents . For the dignitaries of the Lutwaffe night hunting is not a serious matter. Indeed air superiority it hides all the problems ahead.
The enemy cannot attack the Reich and even less Berlin (confers Goering in his speech) and it is not small raids in May 40 by the English and French that will make them change their minds.
So the only aircraft engaged in hunting at night are only planes ready for reform as Me Bf 109 C. Or D. There are some officers who are trying to argue for an effective weapon. Reports are prepared including this of the Hauptmann Franck It is therefore an archaeological relic that photographed Jean-Marie Brams on the Florennes air base in Belgium near Namur currently used by the 2 ° Wing and equipped with F. 16on the use of radar coupled with the twin-engine Me Bf 110 for hunting at night.
It would wait until to July 1940 dor see the first nigth hunting unit created with the NJG 1 under his command.
It is time soon because sky allies attack will succeed gradually and increasingly regular bombardment of the German territory. The German bureaucrats are quickly account of the merits of the ideas of Frank.
So quiclyl the new arm increase to a formidable tool that will shoot down 5729 allied bombers on the 7528 lost by those on German territory.
It will be present on all fronts and has bases across Europe.
Thus, in this news story I present to you briefly some German survivors buildings on the Belgian base of Florennes
Indeed on that base are still buildings that have been used by the German night fighter during World War II. These remains are rare nowadays because many buildings were pulverised by bombing during the conflict or were subsequently razed to make way for buildings more modern and tailored to the aircraft of our time.
La BA de Florennes(Jean Offenberg)

Jean Offenberg (1916 1942)
Elle est née de la volonté des allemands qui ont constaté l'existence d'une faille dans leur système de défense aérienne du Nord est de la France entre les aérodromes de Saint-Trond et de Laon-Athies.ll fut décidé de construire un nouvel aérodrome entre ceux ci. Après avoir visité plusieurs emplacements, le choix s'est finalement porté sur Florennes dont les installations serviront à abriter des unités de chasse de nuit.
She was born on the willingness of the Germans who found a loophole in their air defense system of the North East of France between the airfields at Sint-Truiden and Laon-Athies.ll was decided to build a new between those airfields. After visiting several locations, the final choice was on Florennes whose facilities used to house units hunting at night
Florennes vue aerienne en construction


Florennes aerial view in order to build

Florennes vue aerienne en 1944

Florennes aerial view in 1944
Les travaux commencent en Mai-juin 1942.avec 3000 ouvriers de l'Organisation Todt Les premiers avions de la NJG 4 fort de 3 escadrilles de Bf 110 s'y installent en mars 1943
Le18 avril 1943.voit l'achèvement de la deuxième piste. L'aérodrome est opérationnel en août 1943 avec sa 3° piste.
Work began in May-June 1942.avec 3,000 workers of the Organization Todt The first airplanes of the 4 NJG strong 3 squadrons Bf 110 settled there in March 1943
On April 18th 1943.see the completion of the second runway. The airstrip is operational in August 1943 with his 3rd runway.

Me Bf110
En septembre 1943. La 3° escadrille du NJG 4 quitte Florennes pour l'Allemagne. Mais elle immédiatement remplacée par une nouvelle unité dotée de Junkers 88,

By September 1943. The squadron of 3rd NJG 4 Florennes leaves for Germany. But she immediately replaced by a new unit with Junkers 88,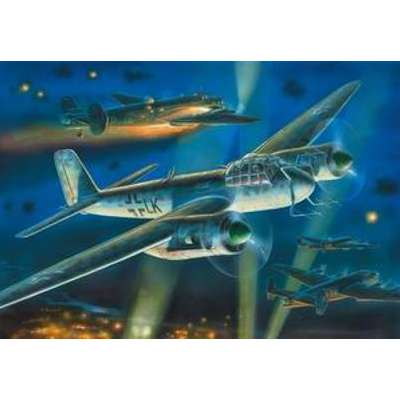 Ju88 C6

Ce JU 88 va progressivement équiper tout le groupe, mais des temoignages oraux parlent de la cohabitation des deux types d avions durant toute cette période. En novembre 1943. Arrive une escadre de chasse de jour, la JG 26, équipée de Focke Wulf 190 et chargée d'intercepter les raids diurnes de bombardement de l'USAAF.
La JG 26 quittera Florennes en avril 1944. La base vit dans la quiétude jusqu'au 10 avril 1944. qui voit son 1° bombardement par des B-17.
En Août 1944. La NJG 4 suit le reflux de l'Armée allemande et abandonne Florennes pour l'AllemagneLe 4 septembre 1944.la ville de Florennes est libérée par les troupes américaines.qui investissent immédiatement l'aérodrome qui prépare avec le génie afin qu'il puisse accueillir divers types d avion allié
La base A78.dans la nomenclature alliée accueille le 11 septembre 1944. des B-24
Ensuite différentes unités vont y stationner
The JU 88 will gradually equip the entire group, but oral testimonies speak of the coexistence of two types of aircraft during this time. In November 1943. Arrive a squadron of fighter day, the JG 26, equipped with FW 190 and instructed to intercept daylight bombing raids of the USAAF.
The JG 26 Florennes leave in April 1944. The base lives in the quiet until April 10, 1944. Who sees his 1 ° bombing by B-17.
By August 1944. The NJG 4 follows the reflux of German Army and left Florennes gor Germany On September 4th 1944. Florennes is released by the americans troops américaines who invest immediately an repear immediatly the airfield with the engineering so that it can accommodate various types of aircraft ally
The base A78.in allied nomenclature is ready September 11th 1944.
Then different units will be parked
| | |
| --- | --- |
| | |
| Florennes | Florennes tour de controle(tower control ) |

422 Fighter Squadron sur P-61 Black Widow
370 Fighter Group (401, 402 et 485 squadrons) sur P-38 Lightning
474 Fighter Group (428, 429 et 430 squadrons) sur P-38 Lightning
365 Fighter Group (386, 387 et 388 squadrons) sur P-47 Thunderbolt
44 Bomb Group (494, 495, 496 et 497 squadrons) sur B-26 Marauder
Les belges prennent possession des lieux en juillet 1947. en y installant le 161ème Wing de Chasse le 28 juillet 1947 armé de Spitfire.Ce 161° Wing devient en Février 1948. le 2ème Wing.
The Belgian took possession of the premises in July 1947. By installing the 161st Wing Hunting on July 28, 1947 armed Spitfire.Ce 161 ° Wing becomes in February 1948. 2nd Wing.
| | | | |
| --- | --- | --- | --- |
| | | | |
| Florennes Hangar 1946 | Florennes Hangar 1946 | Florennes Hangar 1946 | Florennes maintenance 1946 |

En juin 1951.la base passe aux chasseurs à réaction avec les F-84E Thunderjet. et F-84F Thunderstreak.
In June 1951.the first jets landed to Florennes base with the F-84E Thunderjet and F-84F Thunderstreak.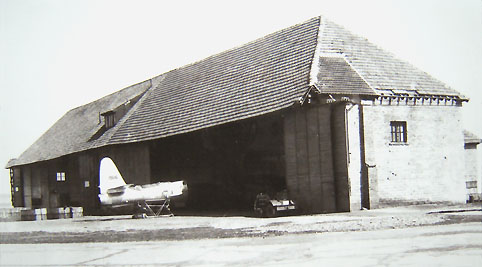 FlorennesF 84

En Septembre 1971. arrivent les Mirage VBR de la 42ème Escadrille de reconnaissance sur Mirage V BR. Et en août 1984. est déployé le 485th US Tactical Missile Wing avec ses missiles de croisière qui sera désactivé le 29 février 1989nt
Le 14 octobre 1988. La 2ème Escadrille devient la première unité du 2ème Wing tactique opérationnelle sur F-16.

By September 1971. Mirage VBR come from the 42nd Squadron reconnaissance And in August 1984.the base see the Deployement of the US 485th Tactical Missile Wing with its cruise missiles deactivated on February 29th 1989
On 14 October 1988. The 2nd Squadron became the first unit of the 2nd Tactical Wing operational F-16.


Merci à Jean Marie Brams pour ces prises de vue
Thanks to Jean Marie Brams for these shots