Impression issue de Maquetland.com Le monde de la maquette | http://www.maquetland.com/article-715-grece-hellenistique-armee-macedonienne-2-partie-la-vie-d-alexandre-english-translation

Grèce Hellénistique Armée Macédonienne 2° Partie La vie d ' Alexandre (English translation)
Article fait par :Claude Balmefrezol

Mis en ligne le 22/03/2008 à 11:31:24

L Armée Macedonienne 2° Partie (334 Av jc 330 Av jc)
Macedonian Army 2sd Part (334 b JC 330 B jc )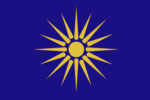 Alexandre soumet la Pamphylie et de la Pisidie durant l hiver 334 Apres diverses expéditions et siège il arrive à Gordion actuel Yassihöyük et y tranche le noeud Gordien
L'épisode du nœud gordien, est célèbre Alexandre se voit présenter le nœud gordien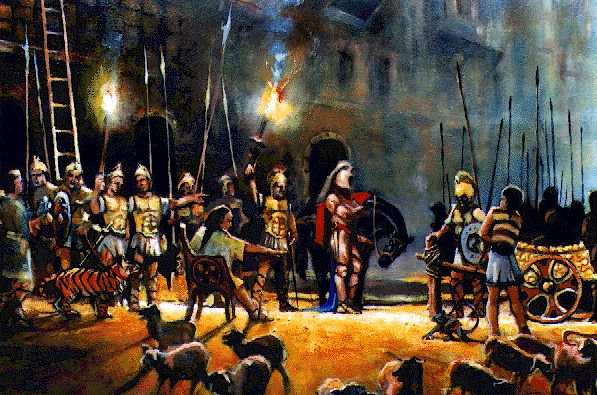 Il est dit d'après les oracles que la personne qui arrivera à dénouer ce nœud acquerra l'empire de l'Asie. Alexandre, d'un coup de son épée, tranche le fameux nœud
Les renforts arrivent d'Europe Il nomme Néarque Gouverneur de Pamphylie et de Pisidie
Mais la situation est délicate car Memnon est toujours actif et organise la résistance et prépare la revanche durant l hiver 334 333
De plus malgré ses succès il doit faire face à la fronde de certains vieux généraux dont Parménion qui disent que les objectifs sont atteints
Cette thèse développée et présentée par Isocrate à Philippe II , prévoyait la conquête de l'Asie jusqu'aux rives de l'Halys Un vaste territoire est conquis et ouvert à la colonisation et l'influence hellénique. Mais le plan d' Isocrate possédait un développement : l'anéantissement de l'empire perse.
C'est cet objectif que souhaite désormais atteindre Alexandre. Il s'appuie du moins au départ, sur les Macédoniens considérés comme plus fiables et attachés à sa personne par la fidélité dynastique mais aussi comme chef des Hellènes,
La situation militaire est tendue Durant l''hiver 334 Darius donne le commandement de sa flotte à Memnon . Celui-ci envisage de débarquer en Grèce et d'y organiser une révolte anti-macédonienne
L'hégémonie Macédonienne n'est pas bien acceptée en Grèce continentale
Memnon reprend Chios, et Méthymne puis il met le siège devant Mytilène. Mais sa mort à la fin de l'été 333 entraîne l'abandon de son plan
Darius III décide de combattre lui-même Alexandre avec l'aide de Autophradatès et Pharnabaze. Pharnabaze reprend Milet et Halicarnasse.
Au début de l'été 333 apprenant l'arrivée de Darius III Alexandre quitte Gordion.
Alexander submits Pamphylia and Pisidia during 334 winter
after expeditions and he arrived at Gordion current Yassihöyük and slice the Gordian knot
The episode of the Gordian knot, is famous Is presented at Alexander the Gordian knot
It is said After the oracles the person who succeed to disentangle the knot acquire the Asia Empire Alexandre, with his sword, slice the famous knot
The reinforcements arrive from Europe. Néarque was appoints as Pamphylia and Pisidia
Governor
But the situation is delicate because Memnon is still active in organizing the resistance and prepares revenge during the winter 334 333
And despite its success it must face the frond of some old generals with Parmenion whose say that all the targets are met
This thesis developed and presented by Isocrates to Philip II, provided the conquest of Asia to the shores of the Halys A vast territory was conquered and opened for colonization and Hellenic influence. But Isocrates plan had a development: the destruction of the Persian Empire.
It is the target now seeking to reach by Alexander. It draws at least initially, on the Macedonians regarded as more reliable and committed to his person by the dynastic loyalty, but also as chief of the Greeks,
The military situation is tense Durinf 334 winter Darius gives the command of its fleet to Memnon. It plans to land in Greece and organize an anti-macedonian revolt
Macedonian hegemony is not well accepted in mainland Greece
Memnon take back Chios, and Méthymne then it puts the seat in front of Mytilene. But his death at the end of the summer 333 leads the abandon of his plan
Darius III decided to fight himself with Alexander with the aid of Autophradatès and Pharnabaze. Pharnabaze take back Miletus and Halicarnassus.
In early 333 summer 333 with the arrival of Darius III Alexander leaves Gordion.
D'Issos to Arbèles
Alexander went first in Ancyra Current Ankara and receives the submission of the Paphlagonie then to Cappadocia
It then grows to the south, lack of losing their lives in Tarsus, but fortunately Parmenion watch and keeps the Cilicians Doors currently Gulek Boghas passes
That occupation passes allow at the army to move into the plains of Issus controlling thus the road to Syria
The news are reassuring .Ptolemy was keep Carie and Halicarnassus fellIn Greeece Sparta who wanted to rise up against him falls into line
Alexander now in Syria, return, learning of the imminent arrival of Darius III and proceeded to the plain of Issus

D'Issos à Arbèles
Alexandre se rend dans un premier temps à Ancyre l'actuelle Ankara et reçoit la soumission de la Paphlagonie puis celle de la Cappadoce
Il pousse ensuite vers le sud, manque de perdre la vie à Tarse mais heureusement que Parménion veille et tient les portes ciliciennes actuellement passes de Gulek Boghas
Cette occupation des passes permettent à l'armée de passer dans la plaine d'Issos contrôlant ainsi la route vers la Syrie
| | | |
| --- | --- | --- |
| | | |
| Le MausoléeThe Mausoleum | Mausole Mausole Portrait | Mausolée de nos jours Mausoleum today |

Les nouvelles des ses arrières sont rassurantes car Ptolémée a soumit la Carie Halicarnasse est tombée et Sparte qui voulait se soulever contre lui rentre dans le rang
Alexandre qui est en Syrie fait alors demi-tour,en apprenant l arrivée imminente de Darius III et se dirige vers la plaine d'Issos
La Bataille d'Issos(1 novembre 333)
Issos se trouve près de l'actuel İskenderun Profitant des combats que livre Alexandre en Phénicie Darius regroupe une grande armée à Babylone Son but le golfe d'Issos pour pouvoir agir de concert avec sa flotte commandée par Pharnabaze Les opérations combinées permettraient donc de lancer des raids sur les arrières de l'ennemi , accroissant le sentiment d'insécurité. Mais Alexandre envoie Parménion occuper la côte et il décide de rassembler son armée pour se porter au devant de l'Armée perse
Suite à une manœuvre de Darius la bataille va se dérouler à fronts renversés comme la bataille d'Austerlitz. Ayant coupé la ligne de ravitaillement des Macédoniens il se place sur une bonne position défensive le long de la rivière Pinarus en attendant qu'Alexandre
Issos is near the current İskenderun Taken advantage of the Alexander fighting in Phoenicia Darius egroup a large army in Babylon Its target is the Gulf of Issus to act in concert with its fleet commanded by Pharnabaze
The combined operations would be launched Raids on the rear base of the enemy, increasing the feeling of insecurity. But Alexander sends Parmenion occupy the coast and he decided to gather his army to stand in front of Persian Army
Following a Darius manoeuvre the battle will be held in front overturned as Austerlitz battle. Having crossed the Macedonians refueling line it takes place on a good defensive position along the river Pinarus wait for Alexander
| | |
| --- | --- |
| | |
| Bataille Issos Debut (source Wikipedia) | Bataille d Issos La victoire (source Wikipedia ) |

Alexandre place ses troupes au centre la phalange sur les ailes la cavalerie Macédonienne à droite, Grecque à gauche.
Darius lui se positionne avec au centre son infanterie, les mercenaires grecs, et la cavalerie de la garde royale. La cavalerie de ligne est positionnée sur sa gauche et il place 20000 fantassins sur les hauteurs.
Le choc des deux infanterie au entre fut terrible Au même moment la cavalerie perse se heurta aux forces de Parménion sur la gauche.
Alexandre à la tête de la cavalerie lancent un raid contre Darius lui même qui s'enfuit du champ de bataille entraînant la débandade des Perses.et. laissant sa mère, son épouse et enfants aux mains d'Alexandre qui les traita avec tous les honneurs
Alexandre place its troops at the centre phalanx on the wings Macedonian cavalry on the right, Greek cavalry on the left.
Darius its itself at the centre with his infantry, Greek mercenaries, and the cavalry of the Royal Guard. The Line Ccavalry is positioned on his left and 20000 foot soldiers on the heights.
The shock of the two infantry at the center was terrible At the same time the Persian cavalry fought against Parmenion forces on the left.
Alexandre at the head of the cavalry launch a raid upon Darius himself The King escape of the battlefield causing rout in the Persians lines ,leaving his mother, his wife and children at Alexander hands who treats them with all the honours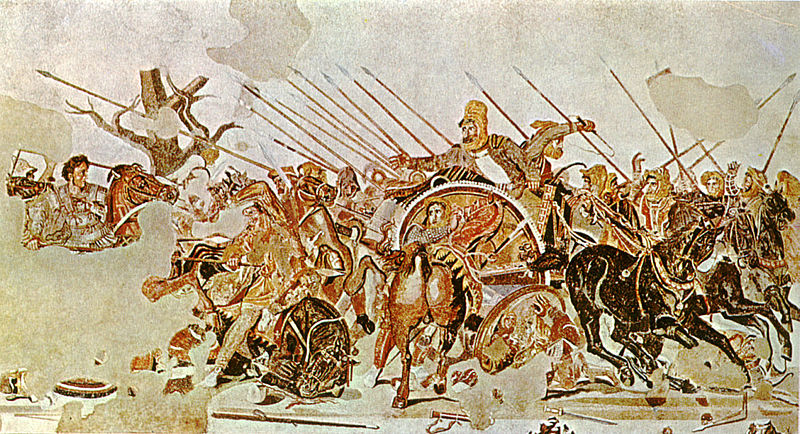 Bataille d Issos Mosaique Pompeï Museé de Naples Battle of Issos Pompeï Mosaïc Naples Museum

La conquête de la Phénicie et la prise de Tyr (hiver 333 printemps été 332)
La déroute des Perses est totale. Darius vers l'Euphrate alors que d'autres fuyards se dirigent vers l'Égypte ou Chypre via la Phénicie. Cette victoire calme les velléités d'indépendance des cités grecques sauf Sparte qui tente fin 333 de soulever la Crète.
La seule menace actuelle pour Alexandre est représentée par la flotte perse qui en ayant la maîtrise de la côte phénicienne,peut l empêcher de recevoir des renforts
Il est donc indispensable de prendre le contrôles des ports de la cote
Les Phéniciens constituaient une grande part des marins de la flotte perse à la bataille de Salamine par exemple de plus le pouvoir achéménide en Phénicie laisse une véritable autonomie aux élites locales permettant aux cités phéniciennes d'avoir la maîtrise de nombreuses routes commerciales face aux Grecs
Mais les cites de la cote n'adoptent pas toutes la même attitude Les principales villes dont Marathos, Sigôn , Byblos et Sidon se soumettent durant l automne hiver 333
seul Tyr décide de résister. Son siège débute en janvier 332 et va durer jusqu'en Août 332
Le roi de Tyr Azemilcos, souhaite rester neutre dans le conflit. Refus d'Alexandre car il ne lui sert à rien de tenir la côte phénicienne si le port Tyr n'est pas sous son contrôle
The conquest of Phoenicia and the taking of Tyre (333 winter spring summer 332)
The rout of the Persians is total. Darius go towards the Euphrates while others troops go to Egypt via Cyprus or the Phoenicia. This victory calms the ambitions of independence of the Greek cities except Sparta who tries to raise Crete at the end of 333 .
The only current threat to Alexander is represented by the Persian fleet that having control of the Phoenician coast, is the ability to receive reinforcements
It is therefore essential to take control of ports in the coast
The Phoenicians were a major part of seamen in Persian fleet at the Battle of Salamis and the Achaemenid leaves genuine autonomy to local elites in Phoenicia Thanks to this autonomy Phoenician cities have control of many trade streets face to Greeks
Butoll the cities not adopt the same attitude and all the major cities including Marathos, Sigôn, Byblos and Sidon submitto Alexander during autumn /winter 333
Tyre alone decides to resist. Its seat begins in January 332 and will last until August 332
The king of Tyre Azemilcos, wishes to remain neutral in the conflict. Refusal to Alexander because it did nothing on the coast to take if the Phoenician n Tyre port is not under its control.
Le long siège de Tyr commence
| | |
| --- | --- |
| | |
| Tyr Avant Alexandre Tyr before Alexander (internet ) | Tyr actuel Tyr today (internet ) |

La ville de Tyr est assez étendue et comporte en fait 2 villes. La ville neuve sur une île et la vieille ville sur le continent
Alexandre compte atteindre la ville neuve en construisant une digue (tombolo actuel )d'environ 60 m de long avec les débris de la vieille ville. Mais les difficultés s'accroissent eaux plus profondes et raids des Tyriens
Mais la maîtrise de la mer échappent aux assiégés car les villes côtières (Sidon Aratos )et Chypre offrent ces navires à Alexandre qui ainsi peut constituer une flotte suffisante pour le siège de la ville
Attaquée par terre, isolée par mer, la vieille cité résiste jusqu'en août 332. La prise de la ville donne lieu à des actes d'une grande violence Alexandre paye de sa personne et les prisonniers sont rares en effet les macédoniens n'ont pas oublié les scènes de prisonniers grecs précipités du haut des murailles. 8 000 habitants de la ville sont tués et 20 000 sont vendus comme esclaves Toutefois une partie de la population avait pu s'enfuir vers Carthage La ville est rasée seul le temple est épargné. La digue érigée par Alexandre existe encore en partie de nos jours
Ce succès permet à Alexandre de terminer sa mainmise sur l'ensemble de la Phénicie.
The long siege of Tyre begins
The city of Tyre is quite extensive and in fact 2 cities. The new town on an island and the old city on the continent
Alexander expects the new town by building a dike (actual tombolo )about 60 meters long with the remnants of the old town. But the difficulties grow deeper waters and raids of Tyrians But the mastery of the sea escape to the Tyrians because coastal cities (Sidon Aratos) and Cyprus offer these vessels to Alexander which can be an adequate fleet for the seat of the city
| | |
| --- | --- |
| | |
| Siege de Tyr (source Internet ) Seat of Tyr | Siege de Tyr (source Internet ) Seat of Tyr |

Attacked by land, isolated by sea, the old city resisted until August 332. The takeover of the city gives rise to acts of great violence Alexandrer pay himself of his person and the prisoners are rare indeed the Macedonian have not forgotten the scenes of Greek prisoners rushed from the top of the walls. 8000 habitants of the city were killed and 20000 were sold as slaves But part of the population had been able to escape towards Carthage,
The city is razed only the temple. The dam was built by Alexander still exists in part nowadays
This success enables Alexander completed its grip over the Phoenicia

Alexandre en Egypte 332 printemps 331
Alexandre après la prise de Tyr repousse à deux reprises, des propositions de paix venant de Darius III. Il décide de descendre vers l'Egypte
Il détruit Gaza qui a résisté sous le commandement de l'eunuque Batis (qui en avait)
En décembre332 il entre en Egypte où il est accueilli en libérateur.
Il met fin à la domination perse et étend rapidement son royaume jusqu'à la première cataracte du Nil.
Il se fait proclamer pharaon à Memphis en331. Et fonde la future Alexandrie. Il se rend ensuite dans l'oasis de Siwa où il rencontre l'oracle d'Amon Zeus qui le confirme comme descendant direct du dieu Amon. Cette salutation, conforme à l'étiquette égyptienne, est très largement exploitée par la propagande du Conquérant. Cette anecdote est rapportée ainsi par Plutarque (Vies Parallèles, 46-120):
Peu après il repart vers l'Orient.
Les nouvelles sont bonnes La flotte perse est détruite en Grèce, Antipater,régent réussit à conter le roi de Sparte, Agis III qui sera tué en331 à Megalopolis,
Alexandrein Egypt 332 Spring 331
Alexandre after taking Tyre refuse 2 peace proposals from Darius III. He decides to go down to Egypt
It destroys Gaza which has stood under the command of Eunuch Batis (who was a man in spite of his condition))
In décember 332 he comes into Egypt where he was welcomed as liberator.
It puts an end to the Persian domination and is rapidly expanding his kingdom until the first cataract of the Nile.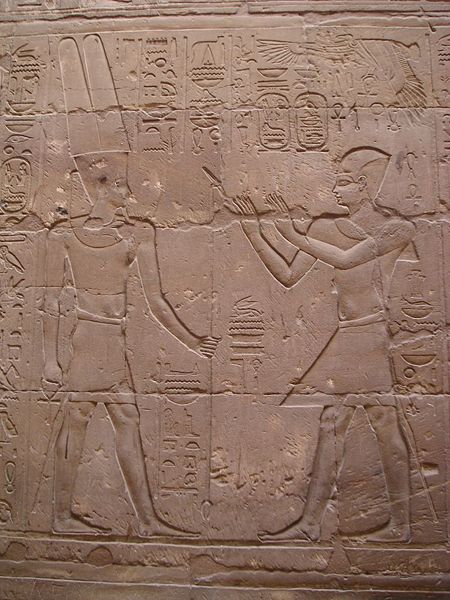 Alexandre Pharaon (internet )

Oasis Siwa Siwa Oase

He is proclaim pharaoh at Memphis in 331 and he found the future Alexandria. He then went into the oasis of Siwa, where he met the oracle of Amun
Zeus confirmed that as a direct descendant of the god Amon. That greeting, in keeping with the label Egyptian, is widely exploited by the propaganda of the Conqueror. This story was reported by Plutarch and (Parallel Lives, 46-120): Shortly after he departed to the East.
The news are good Persian fleet was destroyed and in Greece, Antipater, regent is the winner of the king of Sparta, Agis III, which will be killed en331 at Megalopolis,
Retour en Orient
Lors du passage à Tyr, il libère les mercenaires athéniens qui avaient combattu à la bataille du Granique dans les rangs de l'armée perse. Puis au début de l'été 331 l'armée macédonienne se met en marche vers l'Euphrate qui est traversé fin juillet à Thapsaque sur un pont de bateaux.
L'armée de Darius III est repérée au Nord donc Alexandre infléchit sa route vers le nord au lieu d aller vers Babylone
Après avoir franchi le Tigre il apprend que l armée perse se trouve à 4 jours de marche à Gaugamèles, non loin d'Arbèles actuelle Erbil Kurdistan irakien

Back in the East
During the transition to Tyre, it frees Athenian mercenaries who had fought in the Battle of Granique in the ranks of the Persian army. Then in early summer 331 the Macedonian army began marching towards the Euphrates, which is crossed at the end of July at Thapsaque on a boats bridge .
The Darius III army is located north Alexander therefore reorient his way to northeast instead of moving towards Babylon
After crossing the Tigris he learned that the Persian army is at 4-days of march to Gaugamèles, not far from Erbil Arbèles current Iraqi in irakian Kurdistan